Monthly Special
Monthly Special
Jun 2020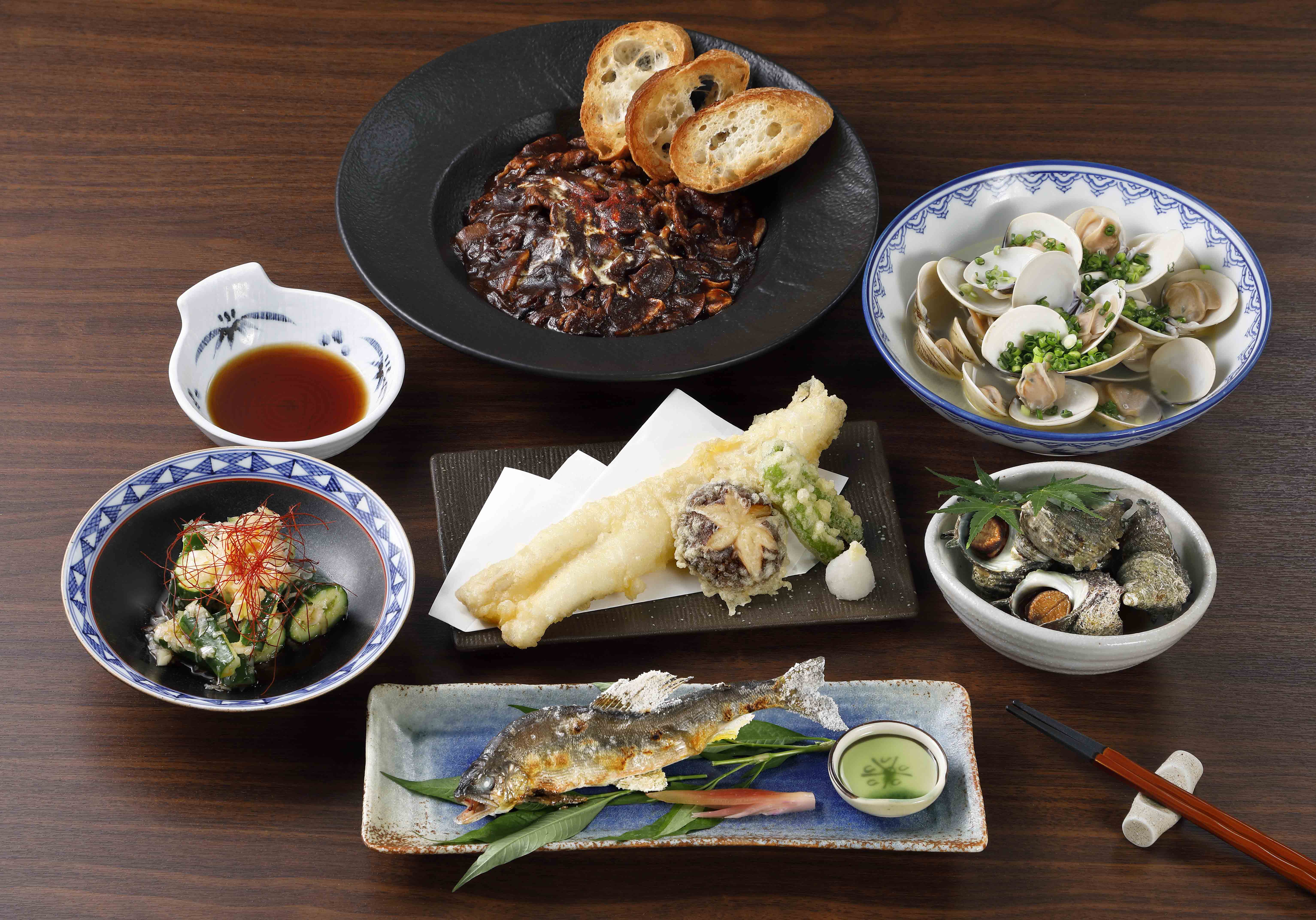 Monthly specials from all over Japan presented by flavor-enhancing cooking method.
Photo: Beef Stroganoff, Steamed Clam with White Wine, Softly Simmered "Sazae" Turban Shell CongerEel Tempura, Grilled Young"Ayu"Sweetfish, Japanese Cucumber with Spicy Sauce .
Daily Lunch Set / Monthly Special
"Take-away" Now Available
Club Restaurants offers "Take-away Menu"Click Here! More details, please contact the Club office☎2577-3669(during weekday 9:00~17:30)
Special action against COVID-19
According to the directions issued by HKSAR Government on 2nd Jun, We should keep following action until 18th Jun. Details of the directions are set out Click Here:
The Club announced TEMPORARY SUSPENSION of using Kid's Room until 18th Jun. Members should consider the wellbeing of others, if you are sick (including over 37.5℃ high fever, cough or difficulty breathing). We greatly appreciate your co-operation and support in this respect.

News
> JSHK- Japanese Language Course
> Reciprocal Club Information
> Visual experience of Japanese culture by Consulate-General of Japan in Hong Kong
> Member's Special Offer
Event Information
Monthly Special and Event Informaton

Birthday Gift

Let us celebrate your special month with you! At the beginning of your birth month, a birthday card will be sent to you. This offer is vaild during your birth month only.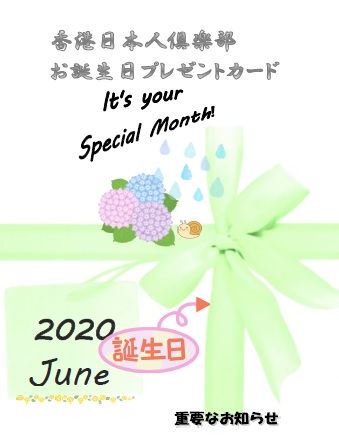 To register your birthday, please contact executive office ☎:2577-3669