Monthly Special
✿May 2021 Monthly Special✿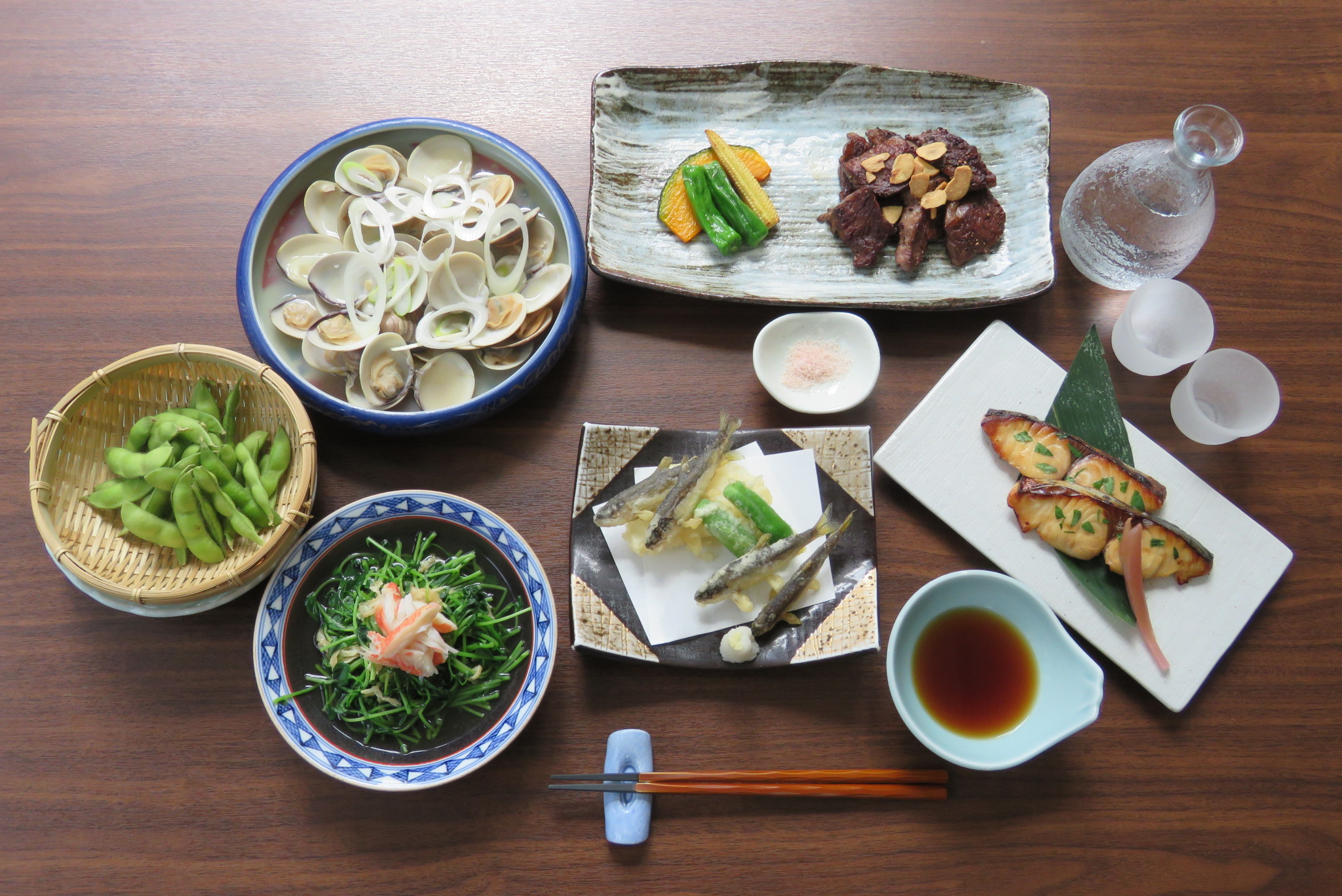 Monthly Special from all over Japan presented by flavor-enhancing cooking method.
(photo)Grilled Wagyu Beef Skirt, Grilled Spanish Mackerel with Young Sansho Leaves,Tempura Deep Fried "Ayu"Young Sweetfish & Seasonal Vegetables, Lightly Simmered Pea Sprout and Crab Meat, Boiled Fresh Edamame Beans, Steamed Clam with Chinese Style Soup
✿Noodle Selection✿
氷見Udon Spicy Curry 氷見烏冬Himi udon is thin noodle by hand-stretched made in Himi City, 富山Toyama Prefecture. As "Monthly Noodle Selection" in May, we choose Himi udon to match the Club's special Spicy Curry. Please try it!
Dairly Lunch Set
/
Take-away MENU
Lunch Time 12:00~15:00(L.O.14:30)
Dinner Time Mon-Sat 18:00(Sun & PH 17:30)~22:00(L.O.21:30)
Take-away MENU Pick-up 12:00~15:00 (Last Order 14:30)/18:00~20:00 (Last Order 19:30)
Restaurant☎2577-5796(11:00~22:00)
Notice from Restaurant
Complying with the ordinances under Prevention and Control of COVID-19 issued by the HKSAR Government, we have introduced the following arrangements;
●No more than 4 persons may be seated together at one table.
●To scan 'LeaveHomeSafe'venue QR code or register name, contact mobile phone number, the date and time at entering the Club.
Please be informed the latest direction of the HKSAR Government. We will greatly appreciate your co-operation and support in this respect.
Click here↑
News
> JSHK- Japanese Language Course
> Reciprocal Club Information
> The Hong Kong Jockey Club Member's Box
> Member's Special Offer
Event Information
Monthly Special and Event Informaton

2019 Charity Golf Sponsors
Please click the link below for special offers and latest information from our sponsors:
☆ANA Hong Kong - Online Seminar (Japanese)
☆CANON HONGKONG – NEW BUSINESS EXPERIENCE
★CANON HONGKONG - PRINTER PROMOTION
☆CHEVALIER ITECH SERVICES LIMITED
★CONTINUOUS TECHNOLOGIES INT'L LTD
☆KOKUYO INTERNATIONAL ASIA CO.,LTD.
★NTT - AI Translator Platform (Cotoha)
★TSUCHIYA HONG KONG CORPORATION LIMITED